Challenge:
West Marine had a fragmented content ecosystem, (accompanied by an out-of-date technology stack), that prevented its digital experiences from living up to the brand's high standards of expertise and authority.
Approach:
In order to understand how and why the organization had drifted into a fragmented content ecosystem with multiple conflicting processes, Factor conducted stakeholder interviews and a comprehensive assessment of West Marine's information assets, workflows, content production processes, governance, and reporting requirements.
Discovery:
Each channel –web, print, in-store, etc.– relied on a different platform, requiring the content team to work with half a dozen windows open at a time, copying and pasting between them.
In one example that made several executives groan, every time a certain lifejacket appeared, the product had a different name, despite being the same item. This is a nightmare for an omnichannel retailer, and quickly leads to lost revenue.
In another example, Factor found the same product in the store and in a catalog with two completely different product descriptions: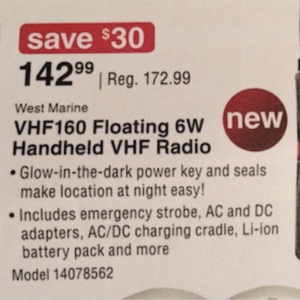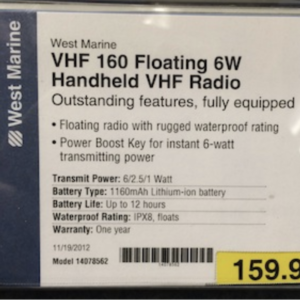 Solution:
Developed an information model that helped connect products with non-product content.
Guided the implementation of the model into their newly replatformed content ecosystem.
Created a Roadmap to translate the insights from the assessments into actionable recommendations for widespread organizational change.
Returns:
Increased productivity and efficiency while reducing effort and the potential for errors during the process of producing, developing, publishing and managing content and product information.
Aligned the brand with customer-experience expectations across all platforms. West Marine now programmatically combines detailed, accurate, and relevant product information with the rich educational content that has made them an industry leader.
Content can be reused across all of West Marine's consumer channels in a manner befitting the context and customer state of mind within all channels.
Got the organization to align on "One View, One Voice, One Workflow."