We're pleased to announce that Factor will be an exhibitor at the National Retail Foundation's Big Show in New York City on January 15-17.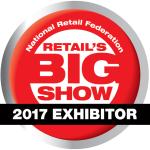 Effective retail customer experiences are built on well-constructed information architecture. Factor works with retailers to create omnichannel experiences driven by how their customers see the world. We help retailers ensure all the systems, processes, and people upon which the business is built can function in harmony. That's what makes customer experiences truly effective.
Here are some of our favorite challenges in the retail space:
We help retailers understand how their customers expect to engage with information about products, brands, and stores by conducting qualitative user research.

We help teams support customer engagement and loyalty by using evidence gathered in user research to map the customer journey and develop customer personas.

We make it possible for brands to weave editorial and product content together in order to create a more lifestyle-oriented shopping experience through powerful information models and content models.

We design the navigation, taxonomies, metadata, and content necessary to support a better customer experience.

We make sure our clients can accomplish all of their experience goals by creating a roadmap that outlines the steps necessary to implement the customer experience and infrastructure they need.
If any of these challenges sound familiar, or you are experiencing one we haven't mentioned, stop by Booth #4107 to talk shop with us.
Can't make the Big Show? Contact us so we can set up a time to chat on the phone.
Stay tuned to #NRF17 and @factorfirm.com on Twitter for more updates!