Leaders in Information Strategy
"We cofounded Factor in 2013 explicitly to focus on the challenge of bringing user-centered design principles and practice to enterprise-scale information problems. That's what we do."

Bram Wessel
Free Consultation
Let's talk! Go ahead and grab your 30-minute session using our scheduling tool, Calendly.
Conquer complexity
Factor simplifies and provides transparency to complex information environments.
We believe:
A well structured information layer is a foundational business asset
Mastering your information helps you master your business
Managing complex information is an art and science
Unblock information barriers
Unorganized, redundant and outdated content stifles growth. To truly thrive, a company's information needs to stop hindering growth and start supporting it.
We believe:
High quality information that is usable, useful and unified unblocks barriers to growth and enables a company to be nimble
Information can be your greatest asset or your greatest barrier. Make it work for you.
Business innovation requires a clear path for progress and information is an essential component of innovation.
Power the enterprise
By mastering a company's information layer, Factor powers the enterprise.
We believe:
We live in a world fueled by information. Mastering and leveraging that information requires a rock solid foundation.
From AI to search to content management, information drives all aspects of your business.
We put your information to work.
We design solutions to complex messes
Organizations are waking up to the reality that their information is a core strategic asset that has tangible value. Yet without a high-level information strategy, organizations often struggle with their highly specific taxonomies and controlled vocabularies.
Factor will create an information strategy that allows your organization to align around one voice and a single vocabulary by:
Developing an information strategy that's scalable and adaptable to change
Prioritizing cost-saving and revenue-driving activities through a realistic roadmap
Optimizing content creation and publishing, focusing only on the relevant content that your consumers value
Streamlining data acquisition to enable actionable insights from analytics
Realizing the value of your organization's data and information
We know what it takes for organizations to master their information
Stages in Enterprise Information Maturity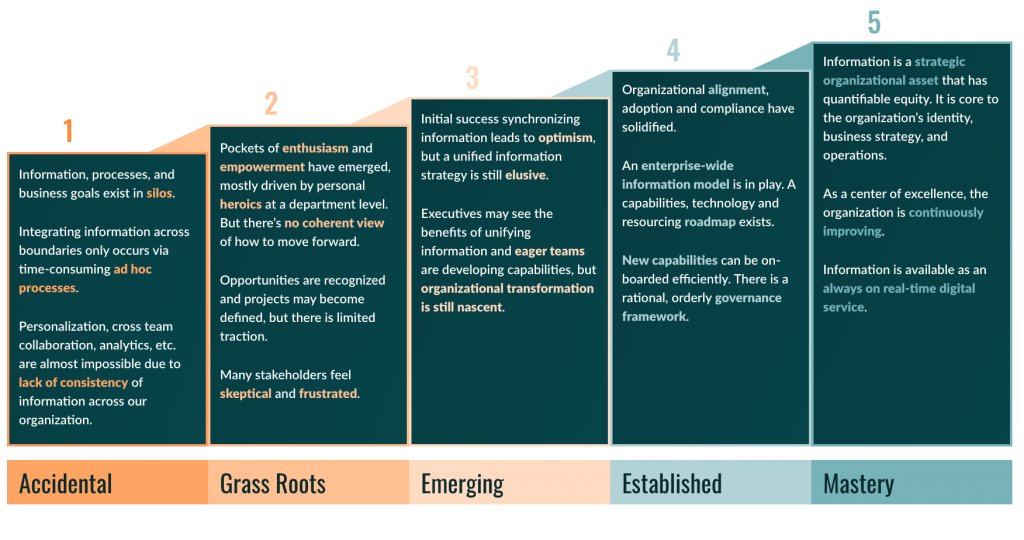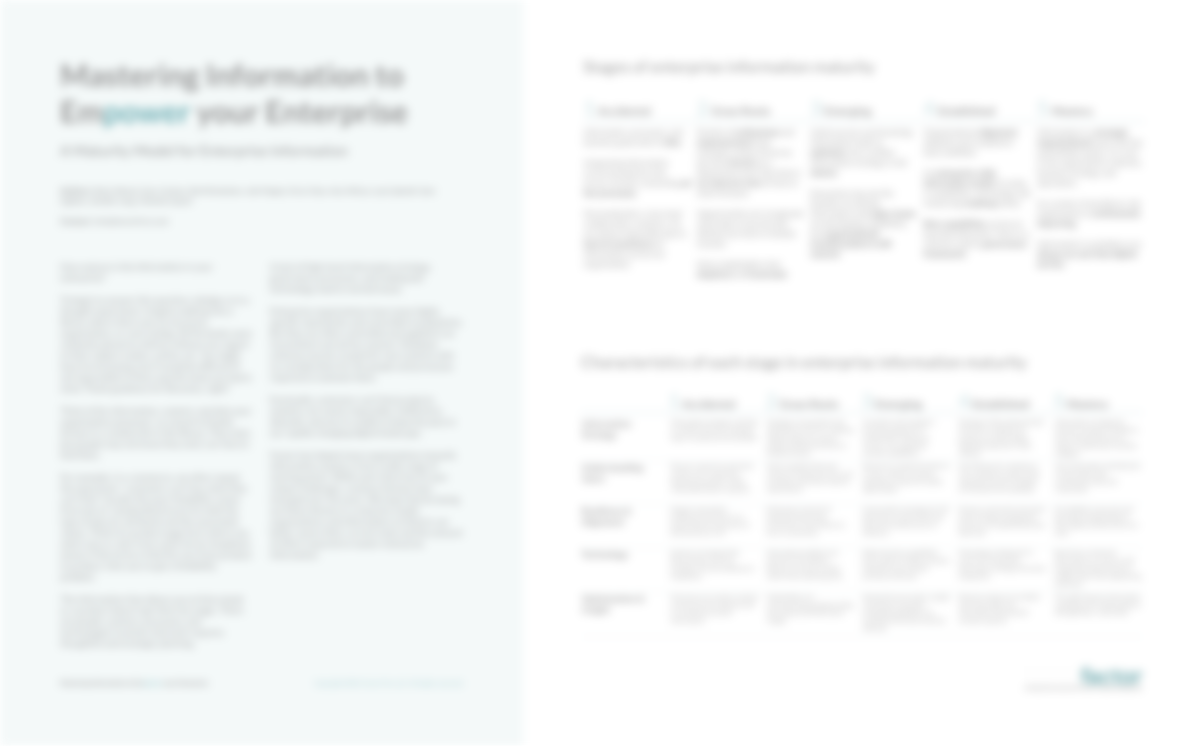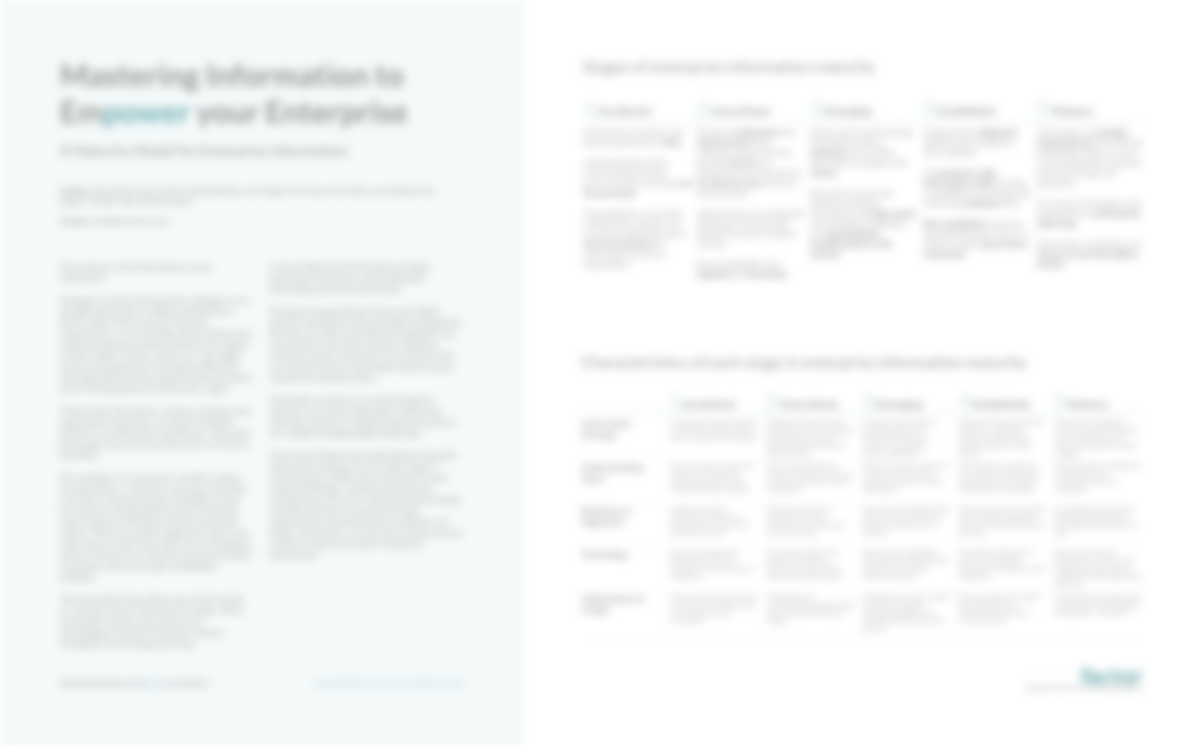 Download our Maturity Model as a PDF