Driving Real-Time Insights with Enterprise Taxonomies
Webinar Recording — September 2018

Here at Factor, one of our core values is sharing what we learn with our customers and the community of practice. Our success stories should not exist in a vacuum, and we are always happy to offer some insights into our processes.
Factor recently offered a webinar on Enterprise Taxonomy Management. The session was followed by a Q&A session with Factor consultants.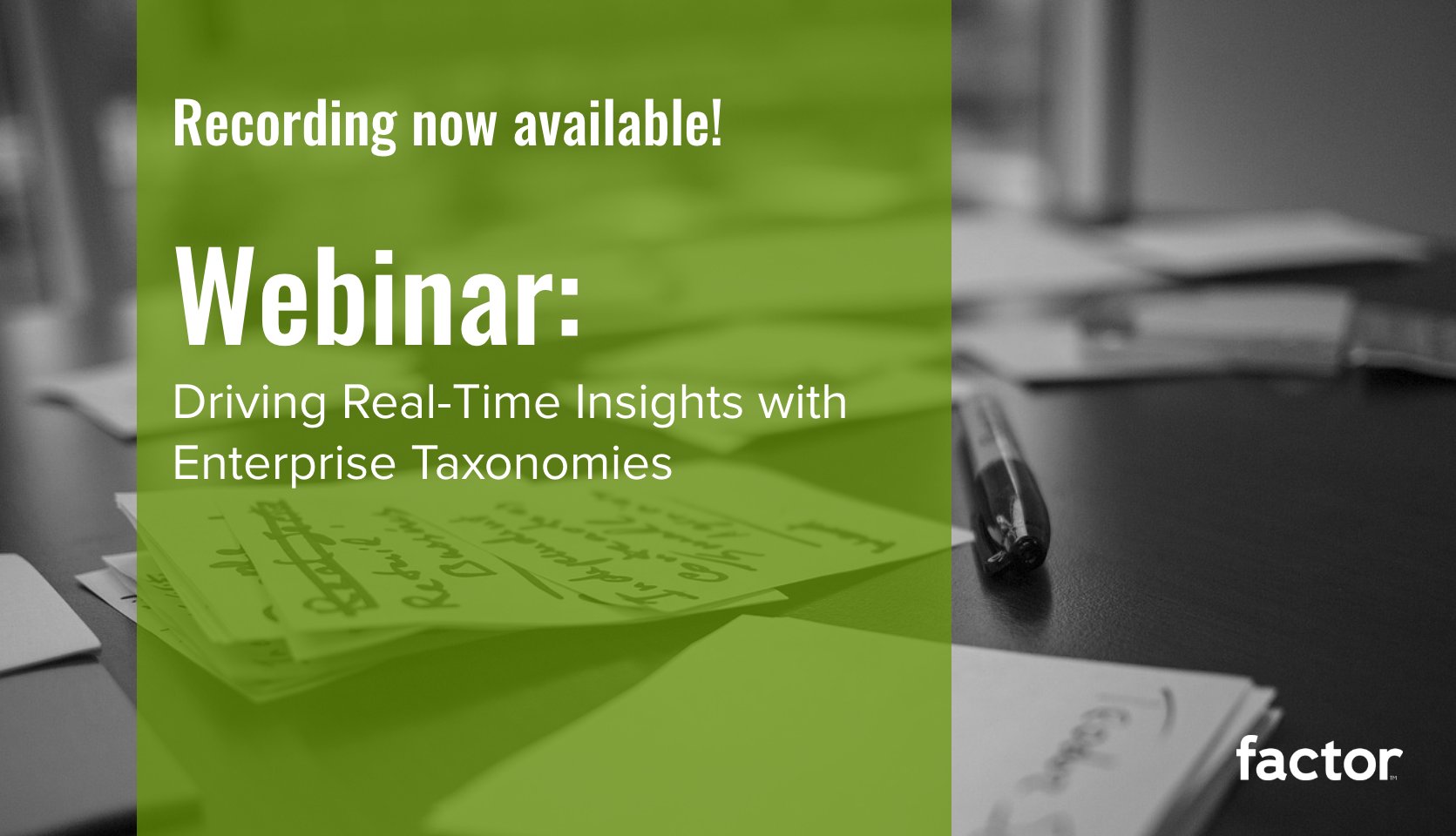 About the Webinar:
Hosts: Factor's Consultants: Bram Wessel and Dana Bublitz
A Fortune 50 company came to Factor with a big challenge: how to connect 26 disparate systems and 17 different taxonomies so Marketing executives could gain real-time insight on the effect of marketing on sales. In this Webinar, we'll show you how to approach challenges of this scope and magnitude in your organization.
Please fill out the form below. We'll email you a link to the webinar recording from September 2018.